Chillicothe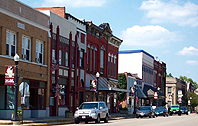 Just because Chillicothe may be a smaller dot on the map in the far northern corner of Peoria County, that hasn't stopped this community of about 6,000 residents from enjoying and taking advantage of its ideal location on the western banks of the Illinois River.
And that small dot on the map is also deceiving because Chillicothe has eagerly accepted the role as a commercial, dining and recreational center for the smaller outlying towns. All the necessities, perks and services of everyday life can be found in town, or by driving just 15 miles south to Peoria on the heavily traveled and convenient four-lane Illinois 29, which connects to the interstate at Route 6 and forms a ring around Peoria.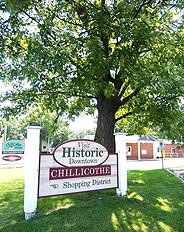 Illinois Valley Central High School draws students from Chillicothe and beyond and has been a rallying point for this region as new subdivisions continue to spring up south of the community. Families have been flocking in recent years to this area for modern and affordable urban neighborhoods within a rural setting.
You'll find many families in Chillicothe who are second, third or fourth generation residents because they simply love their small town and its unique character. They feel right at home in the historic downtown with its old movie theater and variety stores. They can drive within minutes to any of the antique or specialty shops that know how to cater to their customers' special requests.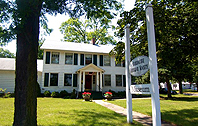 The folks in Chillicothe have learned how to have fun by flocking to the river for relaxation and recreation. They know how to socialize and discover new friends at the community center. They can step back in time for historic exhibits or tap their toes to good music at Three Sisters Park. They know how to simply enjoy life in their hometown.