Metamora and Germantown Hills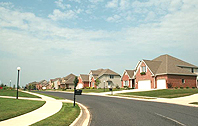 Metamora and Germantown Hills residents may send their teenagers to the same high school, but each community has been building upon its own unique reputation on some of the most beautiful, rolling land east of the Illinois River.
In recent years, these two Woodford County towns have offered the best of prime residential communities for families seeking the good life in a smaller, quieter setting. At the same time, they retain their connection to all the amenities and employment opportunities that Peoria offers only 10 to 15 minutes away on the four-lane state road.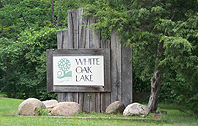 Germantown Hills, south of Metamora, has grown so rapidly that an addition to the local schools was necessary to accommodate all the children in the family friendly subdivisions. In conjunction with this expansion of home development, residents can find convenient dining and shopping options nearby when they want to stay close to home. There's even a library to accommodate a quick stop for reading material.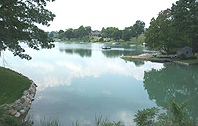 Further north is Metamora with its rich heritage and nostalgic town square. The centerpiece among the shops and restaurants is the centrally located park completed with an old-fashioned bandstand where music fills the air during summer evenings. Across the street is the historic Metamora Courthouse, built in the 1840s, where Abraham Lincoln often argued a case while riding the circuit as a lawyer.
Balanced with the relics are the modern schools and water fun park, a widely known senior citizens residential community, the heavily used Black Partridge Park, and a growing number of subdivisions that families call home. An array of stores and restaurants promise familiar offerings and, yet, always something new.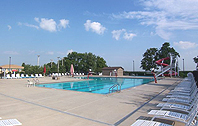 A leisurely drive through the Metamora countryside always holds new surprises to be discovered at any time of the year, whether it's historical remnants or Mother Nature's finest for all to enjoy in this prized land northeast of Peoria.