Peoria Heights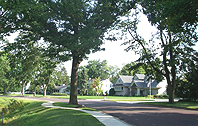 Don't confuse Peoria Heights with Peoria. Peoria Heights is a separate village and has its own government, school district, library and much more, including a unique identity.
Peoria Heights is a diamond with many facets in central Illinois. It's home to some of the most spectacular scenes and park land in the United States. The prize in this crown of jewels is Grand View Drive, a two-and-a-half mile road that carefully winds its way on land high above the Illinois River valley. Who could argue with former President Teddy Roosevelt when he saw this roadway personally and proclaimed it the "World's Most Beautiful Drive," a distinction that still rings true a century later. With all its turns, it was designed to be enjoyed at a leisurely pace yesterday, today and tomorrow.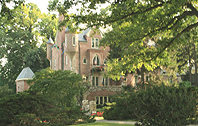 Along this incredible path are homes that are among the most beautiful and envied in the world. Here is also the distinctive Country Club of Peoria and its golf course, which was the first course in the Peoria area before 1900. Careful planning through the decades has prompted the creation of nearby neighborhoods, including Prospect Avenue, so that even more Peoria Heights residents can savor this nationally recognized historic road.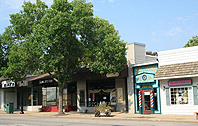 Within a short distance is the popular and educational Forest Park Nature Center with enough hiking paths to provide a new adventure every day for all ages. And a trip to the Heights is not complete without a journey to the observation deck atop Tower Park to look out for miles over this priceless display of nature's artistry.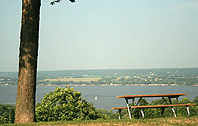 After Grand View Drive, probably the most popular draw is downtown Peoria Heights, a thriving collection of specialty shops and a growing number of upscale dining experiences. It's easy to spend the day there, exploring all the new and old treasures contained within this stretch, feeding the body, mind and soul all at the same time.